A crowd of admirers attended an Alexander Hamilton remembrance at Trinity Church in New York City on the 212th anniversary of his death.   The events began with a ceremony by members of the United States Coast Guard (originally founded by Hamilton in the late 18th Century to catch smugglers), followed by speeches by Douglas Hamilton, 5th great grandson and Rand Scholet, founder and president of the Alexander Hamilton Awareness Society.
After the ceremony, inside Trinity Church, Richard Brookhiser, author of the highly recommended 1999 biography, Alexander Hamilton, American (as well as Founding Father: Rediscovering George Washington), was awarded the first ever Hamilton Legacy Award by Rand Scholet.  Brookhiser gave a powerful speech titled "Alexander Hamilton: The Man Who Made America Prosperous".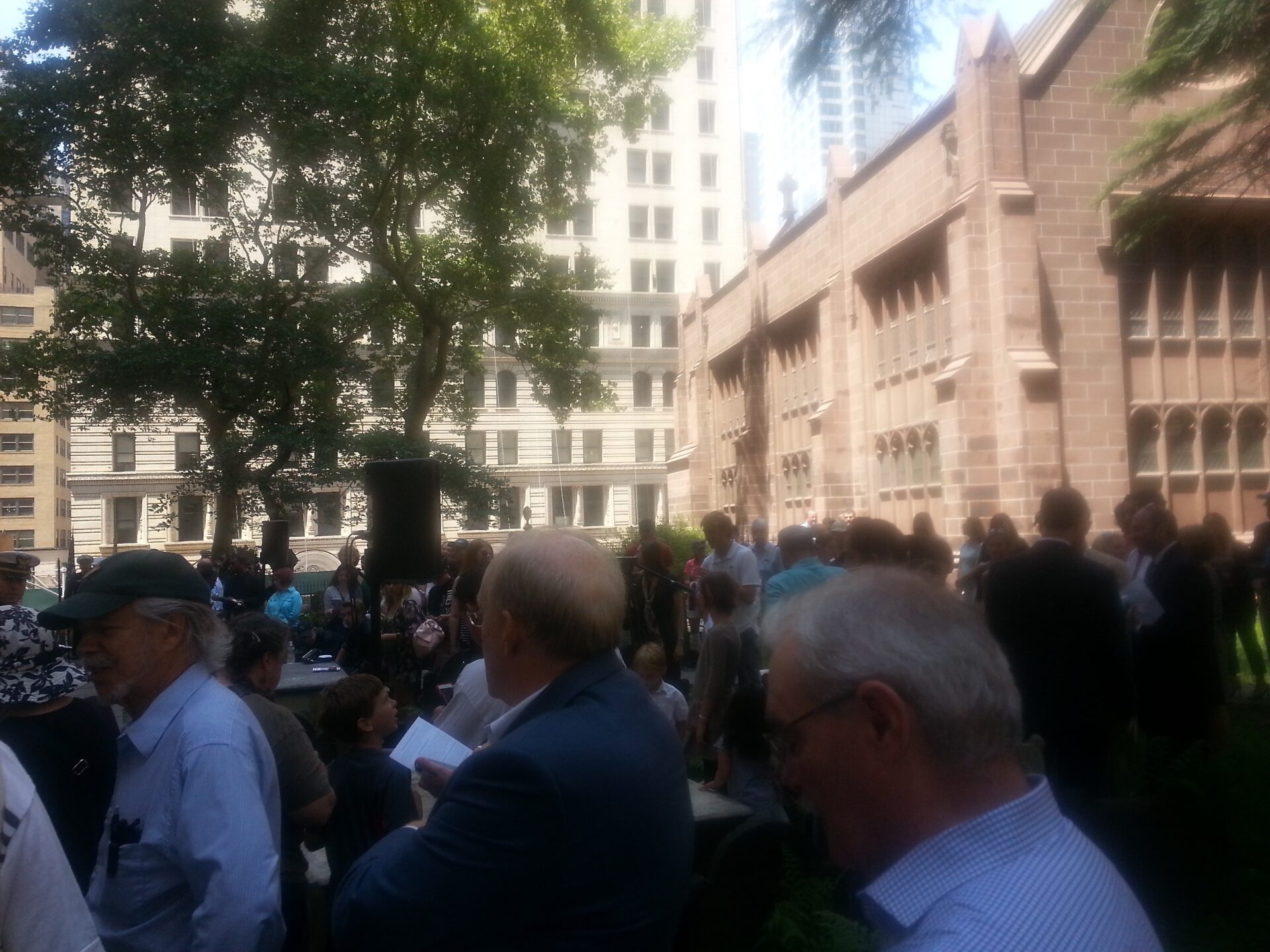 Due in large part to Lin-Manuel Miranda's sensational, Hamilton the Musical, a large crowd assembled to honor Alexander Hamilton.  The first Secretary of the Treasury and Revolutionary War hero died 212 years ago and was buried in the cemetery along with his wife Elizabeth Schuyler Hamilton.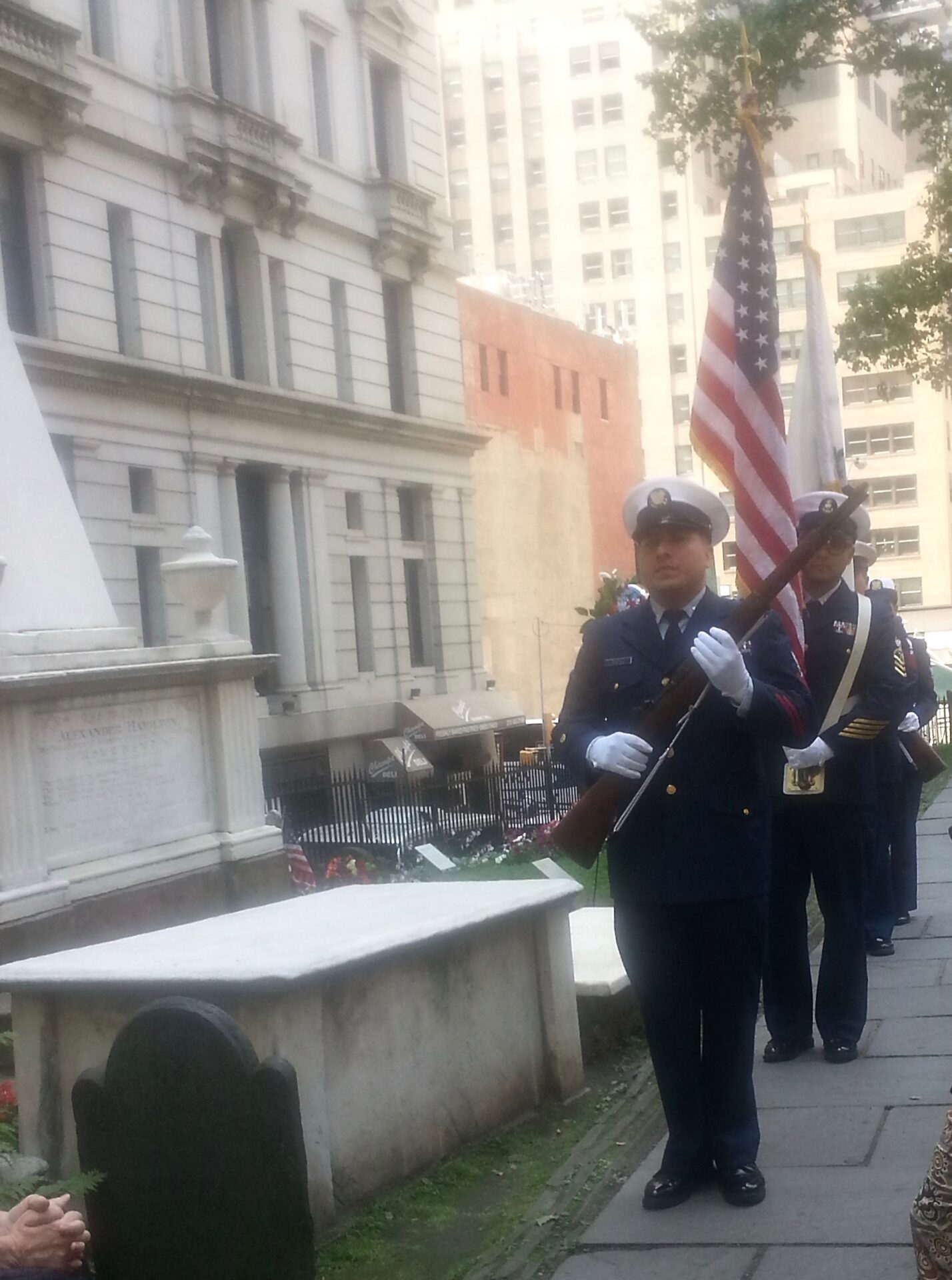 A ceremony by the US Coast Guard preceded speeches at the gravesite.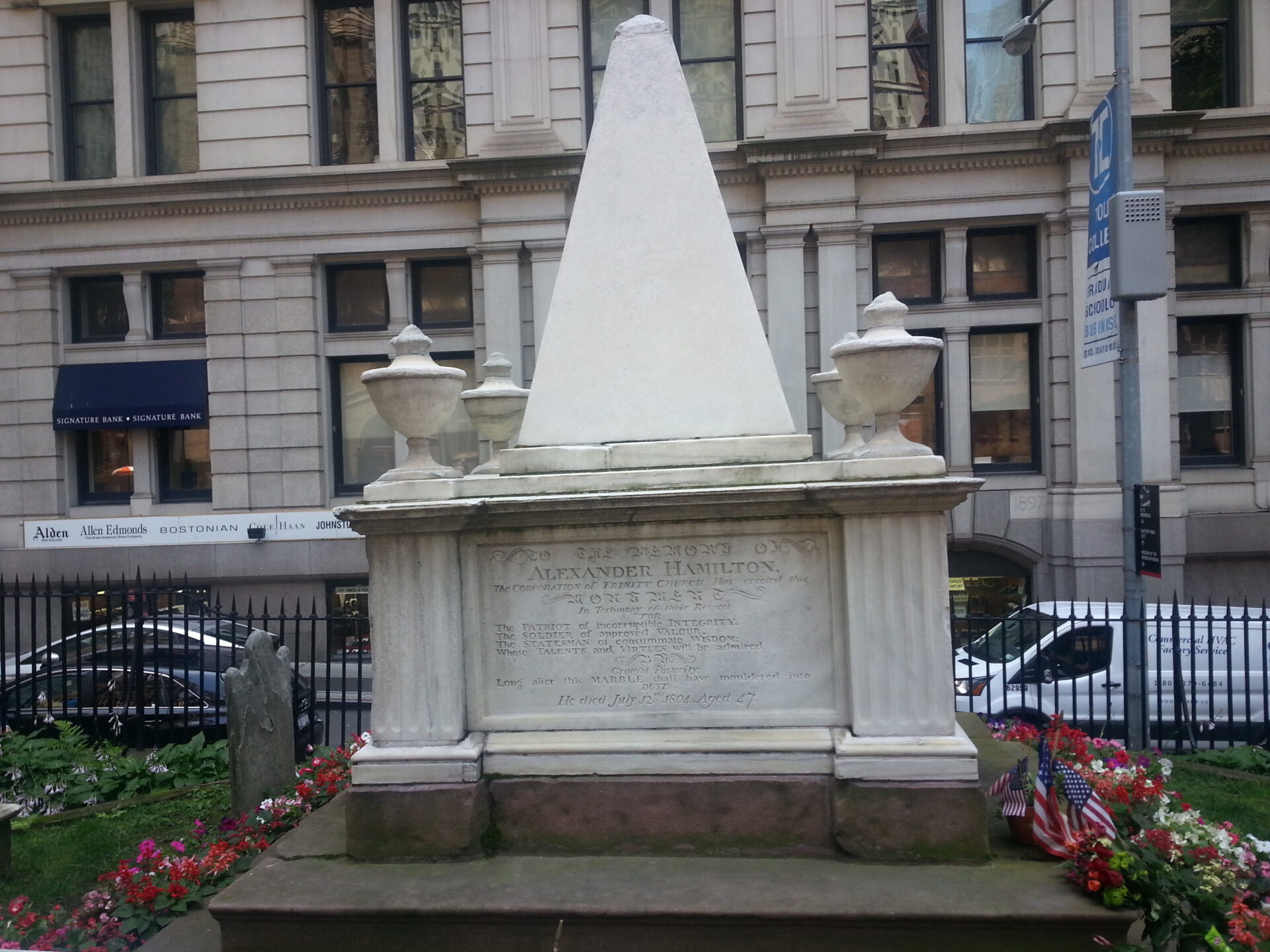 The gravesite of Alexander Hamilton.  New York City was the key city in the Revolutionary War and the location of so many seminal sites and events in the founding of the United States.  Explore this history in the "The Revolutionary Tour: Washington and Hamilton in New York City".